Chiropractic Care
Chiropractic care improves your health by removing stress from the spine and restoring it to its normal condition. We clear up pain by taking the pressure off pinched nerves and restoring the proper range of motion to the vertebrae. At Gilmore Chiropractic, we provide safe and effective care for everyone from babies and teens to adults and seniors.
Dr. Gilmore
has a high success rate and has helped over 10,000 patients overcome all kinds of needs and conditions. No matter what you're facing, he has the experience to give the best advice regarding your condition.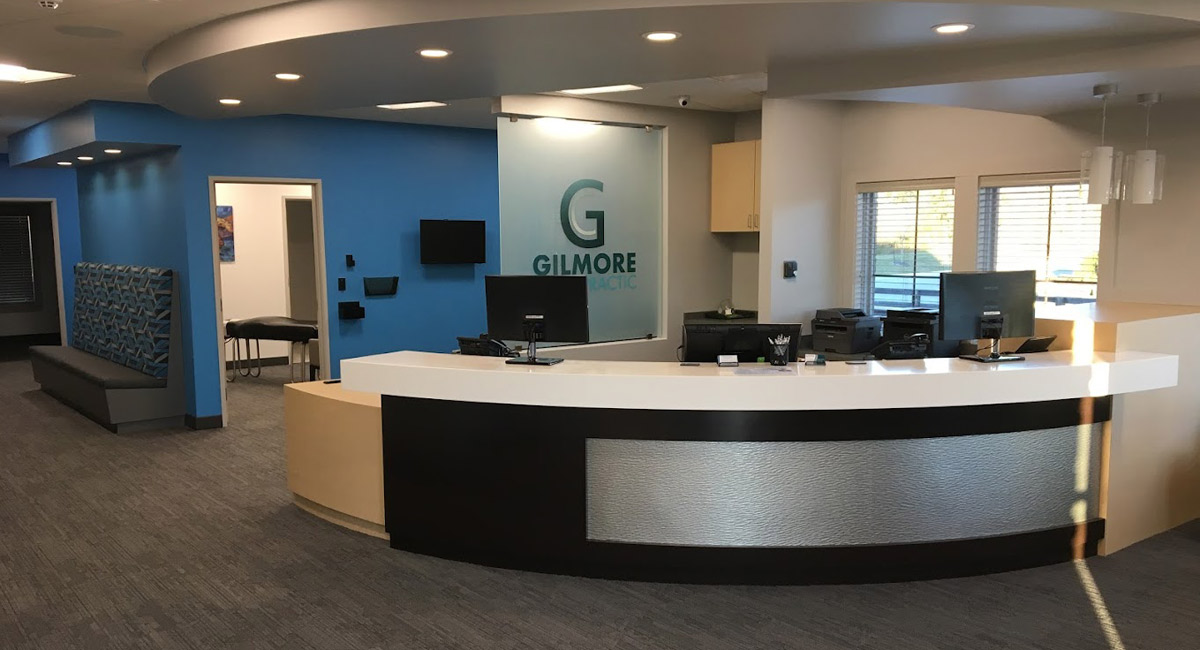 Extra Gentle Techniques
Unlike most chiropractors, we use an extra-gentle prone technique that makes adjustments comfortable, using the lowest force possible to achieve the maximum outcome for each patient. We also use Diversified adjustments. Our patients often sit up smiling afterwards, surprised by how easy the adjustment was.
At the beginning of each treatment, we start some patients out by having them lie down on an intersegmental traction table, which helps to restore motion in the spine and relax muscles before the adjustment.
NEW PATIENTS »

Conditions We See
Our care reduces symptoms not only in the back and neck, but also throughout the body. We see both chronic and acute conditions, including but not limited to the following:
ADD and ADHD
Allergies
Arthritis and osteoarthritis
Asthma
Back pain
Bulging discs
Carpal Tunnel syndrome
Colic
Digestive problems
Ear Infections
Foot and ankle problems
Headaches and Migraines
Hip discomfort
Knee pain
Neck pain
Sciatica
Shoulder pain
TMJ
Torticollis
Wrist discomfort
Some studies show that adjustments also decrease high blood pressure, strengthen the immune system, and help with sleeping problems.
Frequency of Care
Depending on the condition, some patients start out coming in multiple times per week and then can reduce the visits down accordingly as the condition improves. Treatment plans vary based on the diagnosis.
Dr. Gilmore will always do what is best for the patient, which means never coming in more necessary, but also making sure you come in enough to get the maximum results. Once you've met your health goals, it's up to you if you'd like to continue coming in for maintenance.
Get Started With Care Today
Nothing matters more to us than your health. Book your appointment now to get out of pain naturally.
---
Chiropractic Care | (317) 587-2727