About Gilmore Chiropractic
Finding the Root Cause of the Problem
At Gilmore Chiropractic, we respond to the cause of the problem, not just the symptoms. Our mission is to offer the highest-quality natural health care and customer service to people of all ages.
We see many patients who had been dealing with pain for years or modifying their lifestyles; some have even had surgeries that didn't help. Following our plan of care, we are consistently seeing patients change their stories as they walk out the door feeling better than they have in years.
MEET THE DOCTOR »

Looking Out for Your Best Interests
Our first priority is to figure out what's wrong and determine what we can do about it. If we're not the right fit for your needs, Dr. Justin Gilmore will guide you in the right direction. We want to see you feeling better, no matter what.
We use evidence-based techniques to focus on what you're coming in for, caring directly for health problems so pain doesn't come back.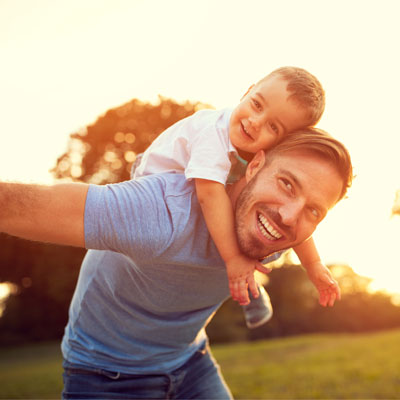 Our History
Gilmore Chiropractic opened in 2007 as a family chiropractic clinic. We have a heart for both helping adults and setting kids up for long-term spine health through a foundation of preventative care.
In 2017, we moved just down the street to our current location because we love our patients and community. One of our main purposes is to serve as many people as possible, and we saw the rapid growth of Carmel, Westfield and Noblesville as an opportunity to connect with more families.
We want to provide a healing environment for patients, with expert care that's also efficient. If you have a chiropractic problem, we'll fully explain how we can help you. If you could be better served somewhere else, we won't hesitate to refer you in the right direction.
Reach Out to Our Team Today
No matter what health issue you face, we'd love to see you for a free, no-obligation consultation. Schedule your appointment now to find out how we can help.
---
About Gilmore Chiropractic | (317) 587-2727